Here are some shots of my little rascals playing outside in our backyard. Gabe's new favorite thing to is pick the blue bell flowers from the hill in our woods and bring them to me. For some unknown toddler reason, he calls them french onions! It's so nice to have hand-delivered flowers just for me.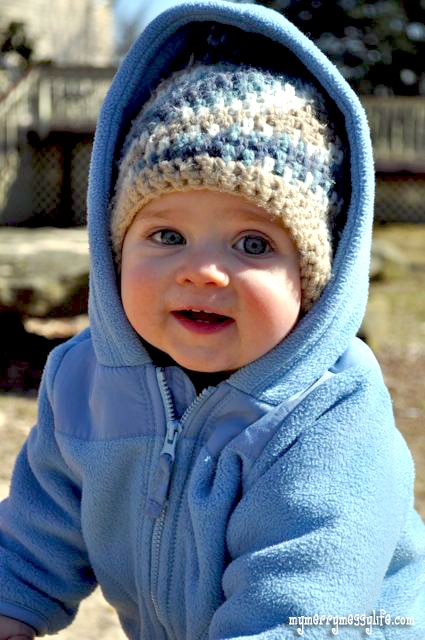 Grayson and all his cuteness.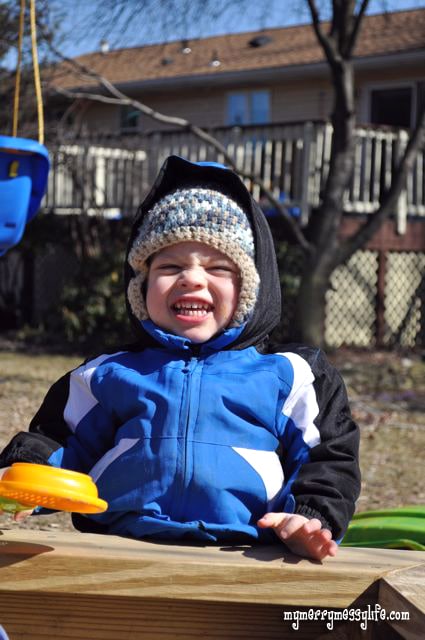 This is the smile I get when I say, "smile!" He's so goofy.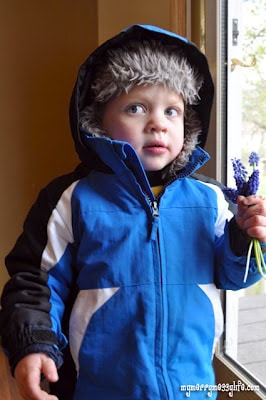 "Here's some flowers for you, mama!" Oops…forgot to edit out the snot.
My beautiful flowers, lovingly delivered by my favorite Gabriel.