DIY Natural Holiday Lip Balm Recipes
Here are some super cute natural holiday lip balm recipes you can make and use to give as gifts to friends, family and teachers! They make for special, homemade gifts that are also very affordable.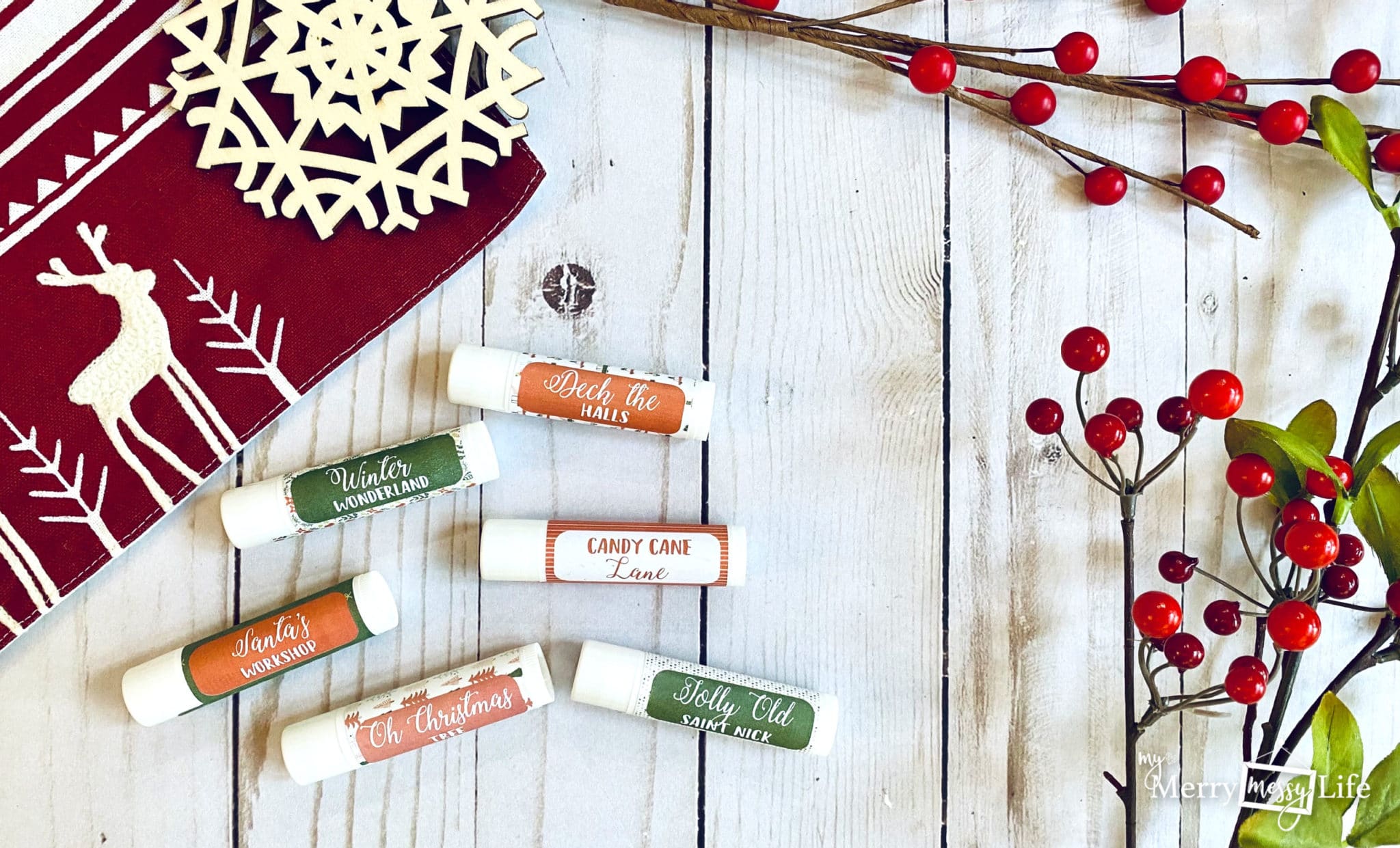 Therapeutic Benefits of…
Coconut Oil
Coconut oil is excellent for dry and aging skin as it contains incredible moisturizing and antioxidant properties. It also has antibiotic properties, which help it fight odor in homemade deodorant recipes. Many use it in skin lotions and hair creams, especially when whipped with shea butter. I suggest using coconut oil sparingly for the hair as itt can be very heavy and greasy.
Coconut oil contains a magical ingredient I've written about before called lauric acid, a medium chain saturated fatty acid (MCFA) that is converted in the body into a compound called monolaurin, an antiviral and antibacterial that destroys a wide variety of disease causing organisms. So, coconut oil does more than sesame or olive oils by killing germs while at the same time, drawing them out of the body.
Shea Butter
I love using shea butter for my hair and skin (here's the hair cream with shea butter that I use). Shea butter is a nut butter and is extracted from the nuts of West African shea trees. It is my favorite ingredient in these DIY natural holiday lip balm recipes!
Shea butter is naturally rich in vitamins A and E. It provides the skin with essential fatty acids and the nutrients necessary for collagen production. It also contains oleic, steric, palmitic and linolenic acids that protect and nourish the skin the prevent drying. This scientific study shows that shea butter also has anti-inflammatory and healing properties.
Shea butter is very thick and solid at room temperature and has a buttery, creamy consistency, making it ideal to use in lotions, lip balms, and eye creams.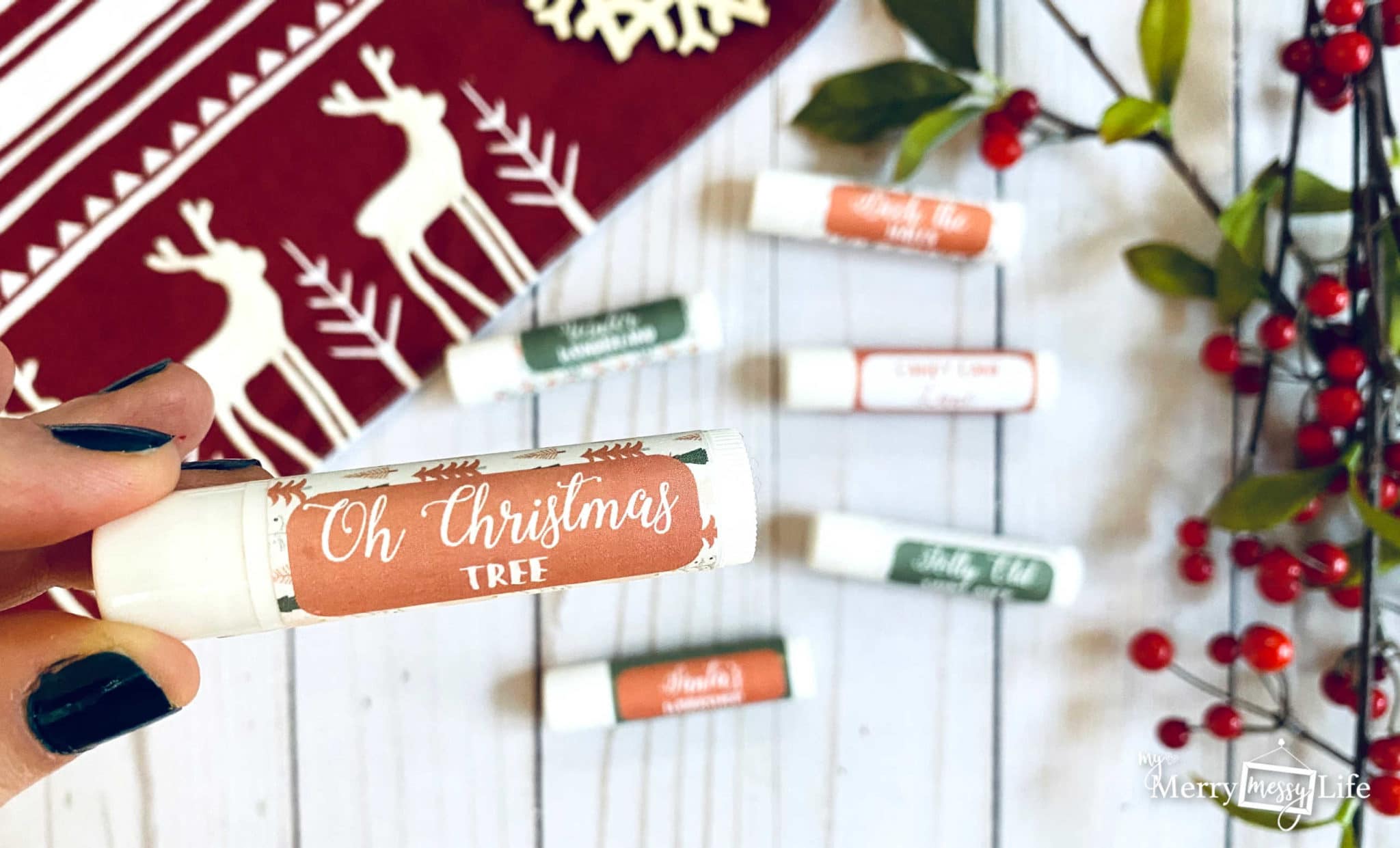 Beeswax
Beeswax thickens the consistency of lotions and creams. You'll find it in candles, lotion bars, and lip balm recipes. It provides a protective barrier to the skin to trap in moisture. Unlike petroleum, which is a common, cheap skin barrier ingredient, beeswax doesn't clog up the pores and suffocate the skin.
Essential Oils
Essential oils are wonderful to use in homemade bath, body and beauty products. They not only make your products smell like they were created in a spa, they also have many therapeutic and health benefits! My favorite essential oils company is Young Living. Young Living makes getting started with essential oils easy as they offer some of the most beautiful and convenient starter kits on the market. Learn more about their starter kits here. I use them all of the time to keep me and my family healthy and well.
Watch my Video Tutorial Here!
Print
DIY Natural Holiday Lip Balm Recipes
Moisturizing, luxurious and natural holiday lip balm recipes you can make and use as holiday gifts for friends, family and teachers.
Instructions
Melt all the ingredients in double boiler (I don't have an official double boiler, so I use one smaller pot inside of a bigger pot of boiling water). Stirring well as it melts. It will take 5 minutes or so on low to medium heat.
Pour directly from the pan into your tubes or tins and it will harden in about 5 minutes. Wipe off the outside with rubbing alcohol to remove the oils before adding the lip balm sticker.
Notes
Keep lip balms out of the heat as they will melt.
Did You Like these Holiday Lip Balm Recipes?
Then you'll also like these other holiday posts from my blog!
And also these…