Vanilla Lemon Pound Cake Recipe
Here's a delicious vanilla lemon pound cake recipe that is bursting with flavor and so delicious! It's made mostly of sour cream so it's also a very moist and soft.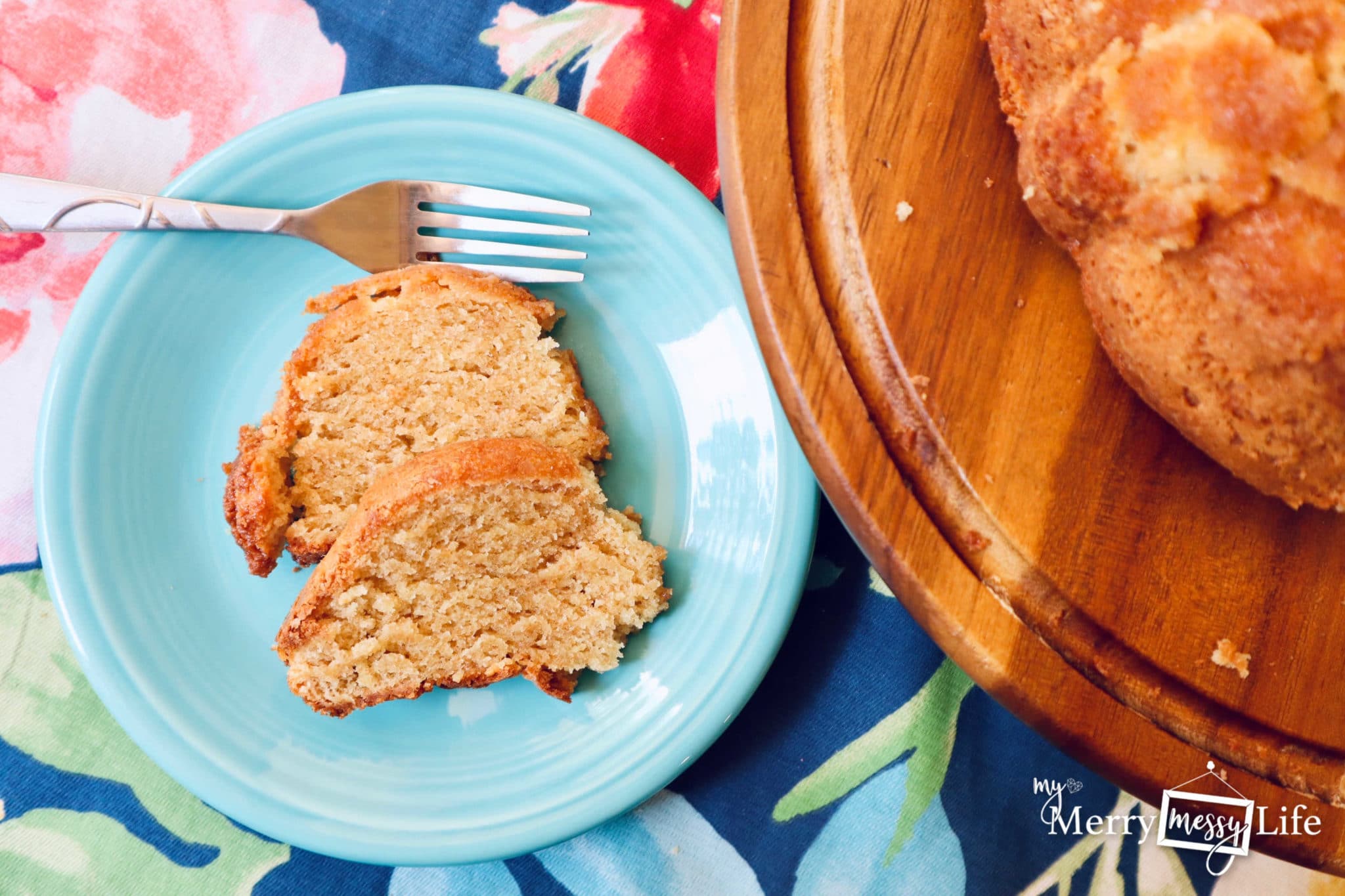 Vanilla Lemon Pound Cake Recipe – From the Kitchen of my Grandmother
This is a very special cake recipe that my maternal grandmother, Marion used to make! She was such a talented cook, baker, and seamstress. She was loved and adored in our family and we love keeping her memory alive by making some of her best recipes. I think of her everytime I make this cake, which is usually for birthdays!
This pound cake recipe quite the crowd pleaser! When I make it, nearly everyone comes back for seconds! One of these days I'll start making two cakes so that my family has leftovers! Isn't leftover cake one of life's greatest small joys? Work hard once, and enjoy it over and over again. Even if that means I enjoy it by myself, standing in the laundry room – LOL.
Shhhh… Sour Cream is the Secret Ingredient!
The high sour cream content in the pound cake recipe makes it very creamy and moist. I highly recommend using full fat butter and sour cream for this cake. The fats help to make the cake delicious sturdy as well, and they balance out the sugar, both nutritionally and in taste.
Print
Vanilla Lemon Pound Cake Recipe
A delicious and moist vanilla lemon pound cake recipe that's a crowd pleaser!
1 cup

butter

3 cups

sugar

6

eggs

3 cups

flour

1/4 tsp

. baking soda

1 cup

sour cream (I use the full fat one, not low fat)

2 tsp

. vanilla extract

5

drops Lemon Essential Oil or

2 tsp

. lemon juice
Extra butter or coconut oil to grease the pan
Standing Mixer or a Hand Mixer

10

-inch bundt cake pan
Instructions
Preheat oven to 325 degrees. Mix the flour and baking soda together in a bowl. In another bowl or a standing mixer bowl, cream together the butter and sugar. Add eggs, one at a time. Then add the flour and sour cream alternatively. Add the vanilla and lemon juice or essential oil. Pour batter into a 10-inch tube pan that has been greased and floured. Bake for approximately one hour or until the top has brown and a knife inserted comes out clean.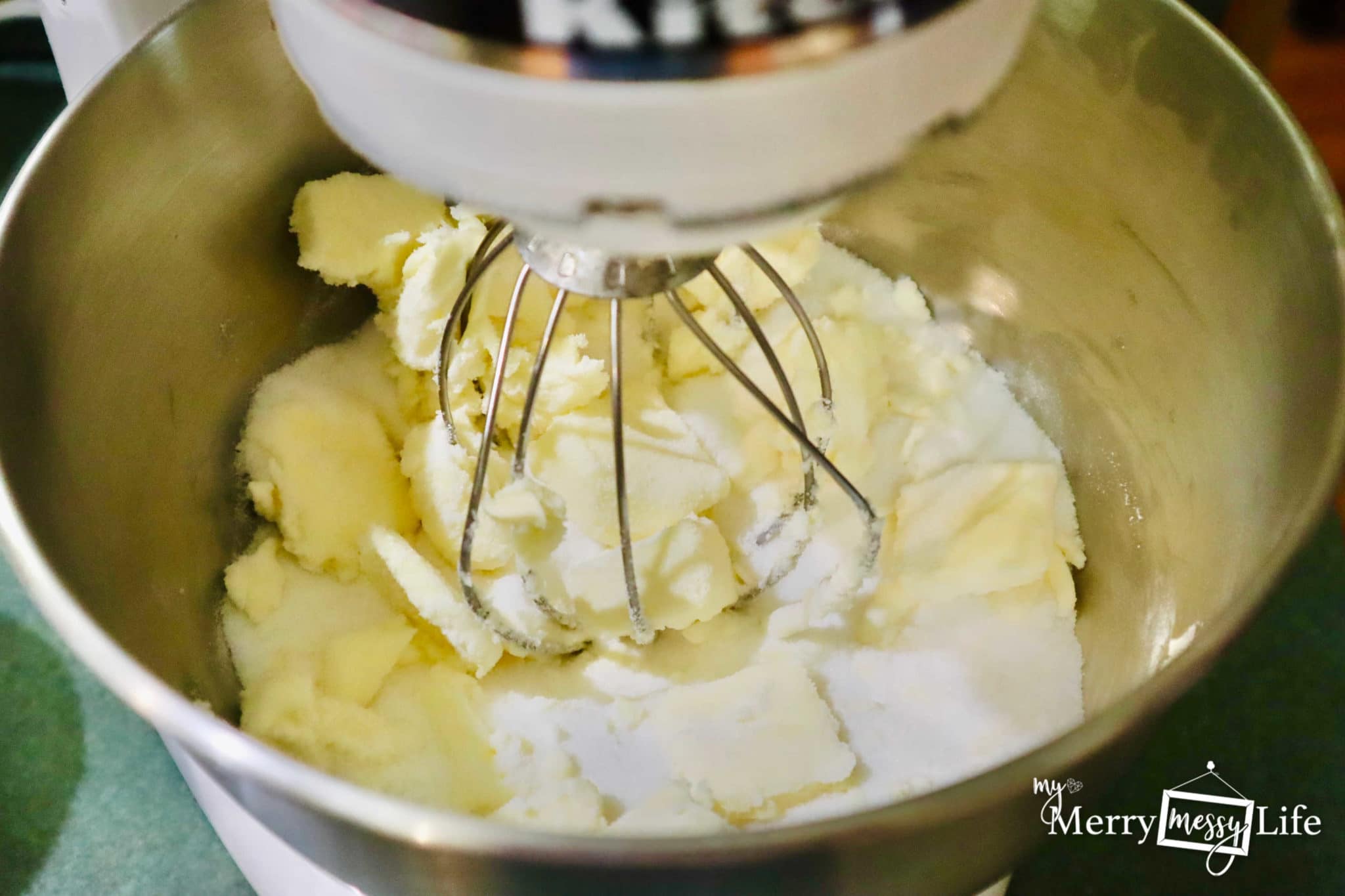 Use a Standing Mixer or a Hand Mixer
This vanilla lemon pound cake recipe turns out much better when you use a standing mixer (here's my favorite one) or a hand mixer (here's my favorite one). This way the batter comes out nice and smooth.
Grab Your Favorite Cutie Pie to Come Help!
I love having my kids help me bake and cook, well most of the time. It can get stressful as things can get a LOT more messy and chaotic. I've found for me, as a mom of four, it's much better if I cook or bake with just one of them at a time. Then it's really special one-on-one time and the mess and chaos isn't even a thing!
See one of my grandmother's other cake recipes – a cinnamon swirl pound cake recipe here!