Why I Love Getting DevaCuts for My Curls
Curly girls – do you know yet about DevaCuts? This specialized cut for curly hair has changed everything for the better for women with curly hair. Learn all about it in this post and see pictures and videos from my latest DevaCut!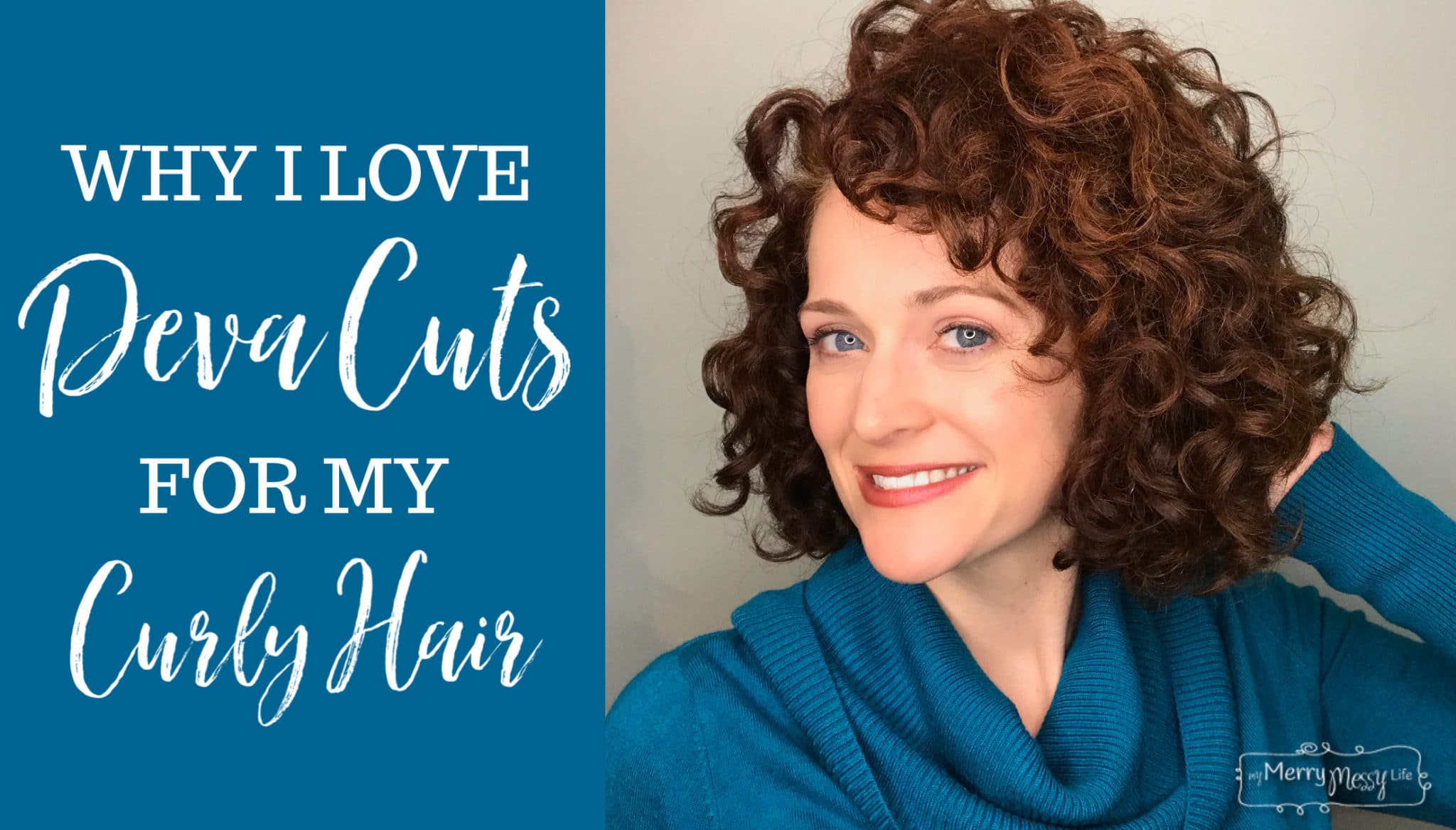 We all have Our Horror Stories!
Anytime I talk to another curly girl, we can always swap horror stories of terrible hair cuts we've had from stylists who say they know how to cut curly hair, but really have no clue. I'm so thankful for trail blazers like Lorraine Massey who made DevaCuts popular so that my kids can grow up in a world where horror stories become a thing of the past!
I had so many stylists take razors to my hair to thin it out (as if having thick hair is a bad thing) and chop it up in all kinds of weird ways to make it less big. Like a gardener with gardening shears trimming a bush – ackkkkkk! Since embracing my curly hair and learning how to take care of it properly with the Curly Girl Method, I've been able to be happy with my big hair and even begin to love it! It's not about taming our curls, it's about learning how and why they are curly and working WITH the natural texture and shape.

I've Been Getting DevaCuts for a Long Time! 
When I was in my early twenties, I found a hair stylist in north Atlanta who specialized in curly hair. Back then, this was a rare thing! She had patented the C cut, where she cut the hair dry along the C curve of the curl. A few years later, I started to hear about Lorraine Massey and her Devachaun salon in New York City, and the DevaCut began to become more well-known. I was able to find a DevaStylist when we moved to Pennsylvania in my late twenties and have been getting DevaCuts ever since!
Watch the whole experience here!
What is a DevaCut?
It's a specialized cut for curly hair (of any ethnicity, doesn't matter) where the stylist cuts the hair dry, curl by curl, along the C shape of the curl. Stylists are trained either in the Devachan salon in New York City, or trainers travel to salons all over the country to teach the method to salons.
Tip for a successful DevaCut: Come to the salon with your hair styled naturally curly, as you would wear it normally so he or she can see how the hair falls and looks naturally.
These cuts are best for those who wear their hair curly most of the time. Most stylists recommend getting one every 8-12 weeks or as needed to prevent split ends and keep the hair healthy.
Signs you need a trim:
Shedding
Tangled Knots
Split Ends
Loss of shape
Style not holding
My Latest Devacut
I recently had an accidental big chop done at Curltopia in Atlanta! Read all about that experience here. I filmed it so I could share it with you. My stylist, Brynn, was so attentive, thorough, and gave me some really good tips for taking care of my curls.
Visit my Curly Hair page here on the blog for more curly tips and tutorials!