Day 1 – Shine Your Sink!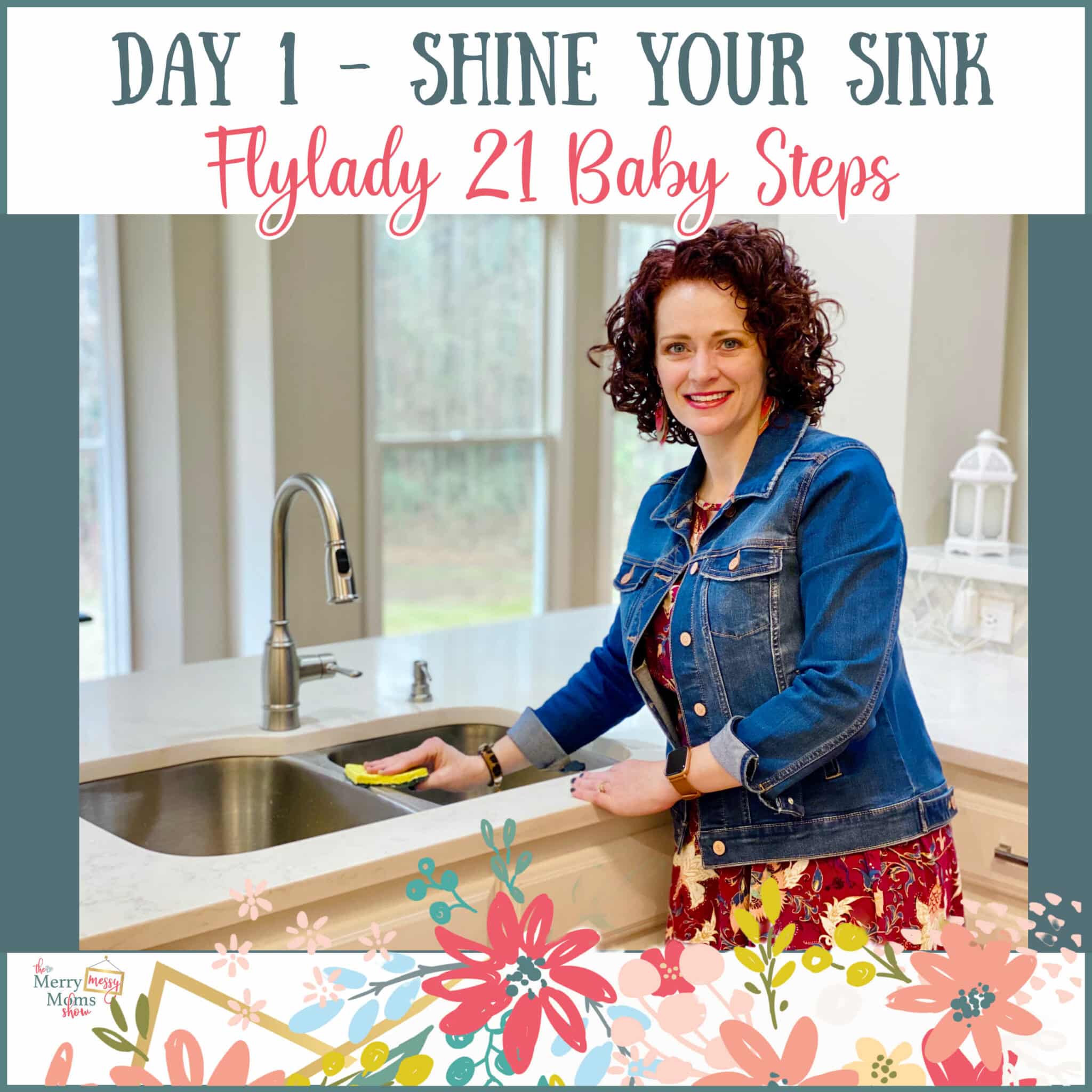 Today starts our
days of having homes and lives we love with the Flylady baby steps program!
Day 1 is SUPER EASY – take a few minutes today to clean your kitchen sink. I just put some liquid dish soap (I make my own, click here for my easy nontoxic liquid dish soap recipe) on a sponge and scrub it out. If it's really dirty, I use my Baking Soda Scrub to clean it. And you'll do this each day for the next 21 days. A clean, shiny sink greets you as if to say, today's going to be a good day! Seriously, it sounds dorky, believe me I know! But don't knock it till you try it! It helps you to feel like you accomplished at least one thing that day.
After you've shined your sink, let me know in the comments below!
Listen to this step on my podcast, The Merry Messy Moms Show
Click below for the next day of the Flylady 21 Baby Steps – where it says Pages 1 2 3 4, etc.