Get Your Home in Shape with Flylady 31 Baby Steps
Day 22 – Get More Supplies for Your Home Management Binder
Did you have any questions that got answered yesterday? Let us know in the comments below!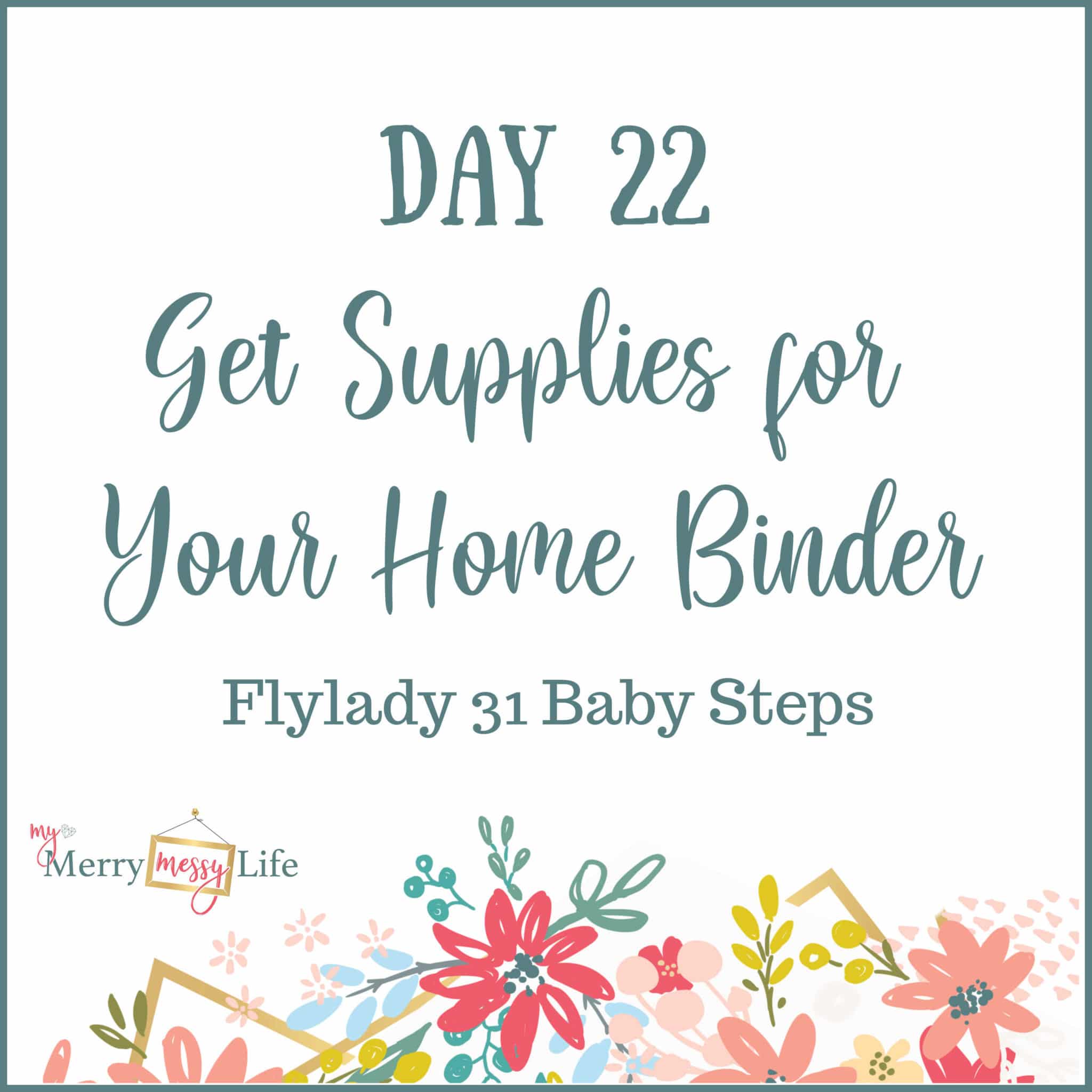 Here are our daily habits! You're doing great!
Morning Routine
Make your bed
Get dressed to shoes
Check your daily routines in your home management binder
Check your email for the next baby step – done!
Become aware of a few of your negative thoughts and replace them with positive ones
Hot Spot – set your timer for two minutes to tackle one hot spot
Room Rescue – set your timer for five minutes to do a room rescue
Clean – set your timer for 15 minutes and clean (or declutter) one area
Start a load of laundry
Evening Routine
Shine the kitchen sink
Finish the load of laundry
Plan your outfit for the next day at bedtime
Set your timer for two minutes to tackle one hot spot
Look at your home management binder checklists for tomorrow
Go to bed at a good time!
Here are the supplies I have for my home management binder. If you want to set up a few more sections today, check out my post here to help you! REMEMBER – this is about progress, not perfection! Don't let your perfectionism cause you to procrastinate.
Listen to today's task on my podcast, The Merry Messy Moms show:
Click below for the next day of the Flylady 31 Baby Steps – where it says Pages 1 2 3 4, etc.