Get Your Home in Shape with Flylady 31 Baby Steps
Day 9 – Five Minute Room Rescue
Here are the daily habits we've built so far! Now we can see how we are building a morning and evening routine, which is the foundation of the Flylady system.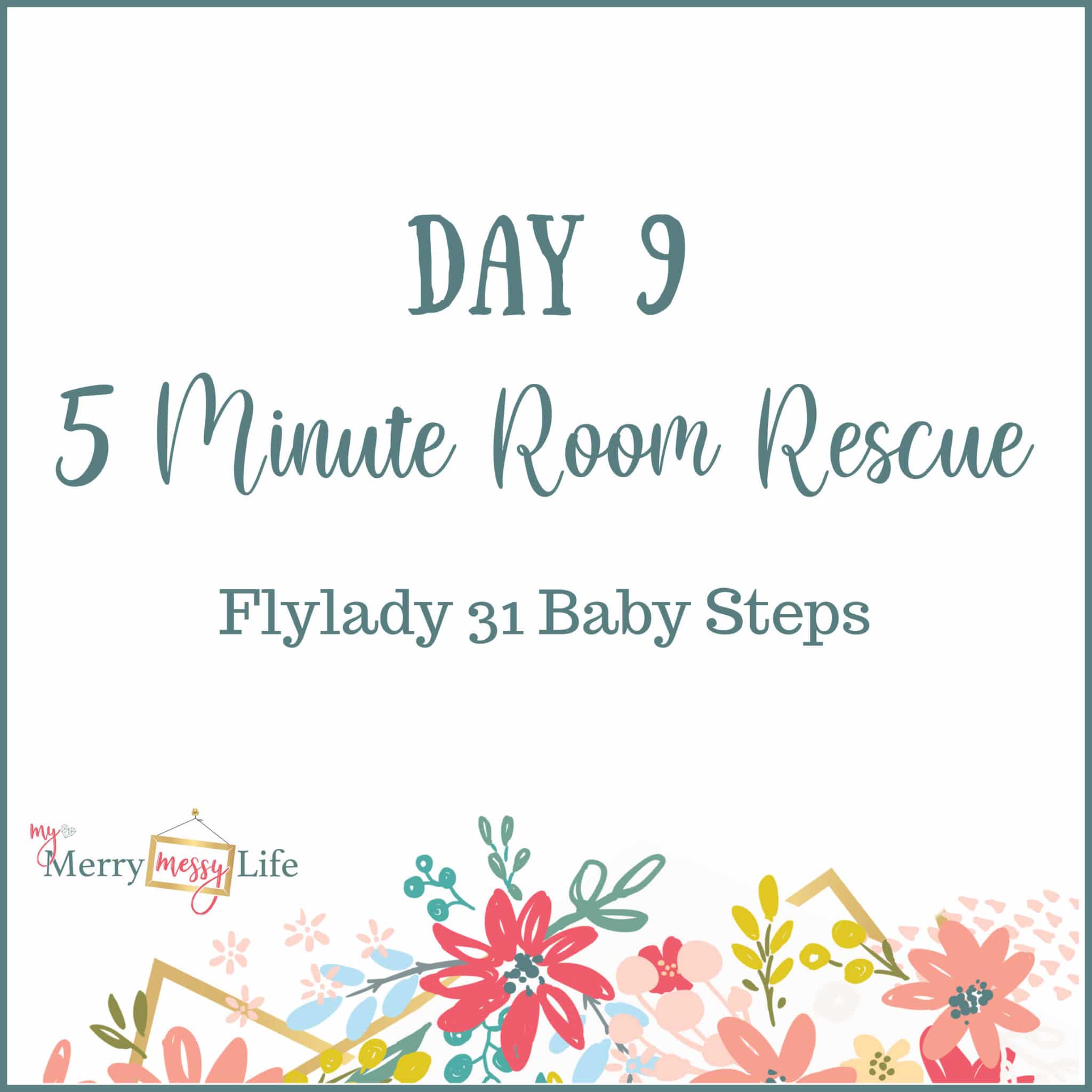 Morning Routine
Get dressed to shoes
Check your daily routines in your home management binder
Come back to this post to see the next baby step, or check your emails
Become aware of a few of your negative thoughts and replace them with positive ones
Take two minutes to tackle one hot spot
Evening Routine
Shine the kitchen sink
Plan your outfit for the next day at bedtime
Take two minutes to tackle one hot spot
Five Minutes, One Room
Today set your timer for just five minutes and clean up as much as you can in one room. You'll probably be amazed at how much you can clean up in that short amount of time! This helps us to realize that keeping our houses clean really doesn't take much time at all.
Timers Can Be Fun to Get Kids to Clean!
A timer is a great tool to make it fun for children as well! Tell them it's a race and they have 5 or 10 minutes to clean up their rooms. Have a little treat or prize for them when they finish! You'll get a lot more cooperation from them and less whining – just try it! The rooms that often need rescuing in my house are the playroom and the kids' rooms, and sometimes the kitchen!
Listen to today's task on my podcast, The Merry Messy Moms Show
Click below for the next day of the Flylady 31 Baby Steps – where it says Pages 1 2 3 4, etc.