Get Your Home in Shape with Flylady 31 Baby Steps
Day 3 – Get More Familiar with the Flylady's Resources to Help You Succeed
Did you end up getting dressed yesterday? How'd you feel afterwards and the rest of the day? Did you try wearing lace-up shoes to see if that helps you feel more motivated to get things done?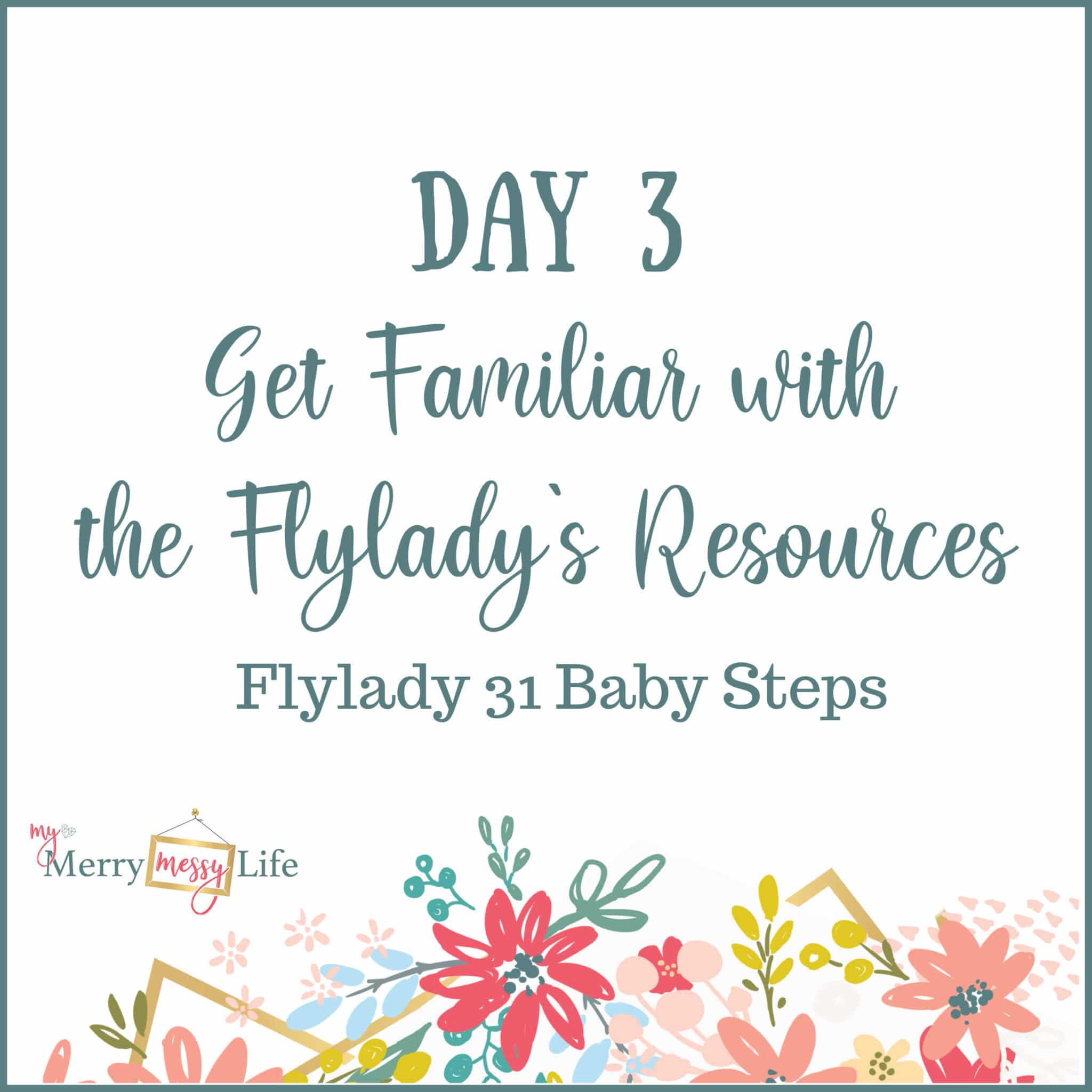 Today we are going to check out some resources that can help you get started on your journey and make it more successful! First, check out the current day's, week's and month's missions, daily focus, and cleaning zones on the Flylady website here. Make sure you're dressed to shoes and you've shined your sink before checking it out (part of establishing a morning routine). We will go into detail on what those things are later.
To be honest, I find her website to be overwhelming and not well organized. So you can also find my Flylady posts on my blog here, if that's easier. Another idea for today is to read a chapter in one of Cilley's books – Sink Reflections or Clean in 31 Baby Steps and we will talk about it in my Facebook group.
More than anything, today is to show you that there are helpful resources out there for you to use!
CLEAN DISH TOWEL – Also, one of Cilley's tips for day 3, and I love this tip, is to put out a clean dish or tea towel each night after you shine your sink so you start the day with clean towels. I also put any sponges in the dishwasher before I run it, and change out my washcloth in the kitchen each day. I used to wait until all of those were stinky before I'd change them out. Isn't that so gross? Yuck! Now it's much more pleasant to have a clean dish towel and washcloth to greet me each morning.
Click below for the next day of the Flylady 31 Baby Steps – where it says Pages 1 2 3 4, etc.